It's easy for the new player to follow and efficient enough for the experienced player to want to use it. That's a tough act, but John pulls it off nicely and his Zygor's Guide rocks. Of course, one can argue that it makes the game too easy, but I'm not one of them. Want to make it a bit more difficult? Don't worry so much about your gear and send those heirlooms to your other alt. Heck, try it naked. 😉
  • acheos, acid, Addam, adss, aeitschbi, Aksu94, Alexxsander25, almigimenes, Anatsuki, andrej.adamik, andrew120910, Aniyadrra, Apu, ara, asdanonymous, asg092, Atics, baalzebuv, badboi, Bluespide, bobthegr8, bombguy187, buraja, c4risim, cedrickgagne, cedroa, CIIC, cloverklee, contacttom, cortez001, cresas, crewel, Cruucy, CypherShot, davidarius, Decones, dedesilvaeq, Demon42, DerVani, Devilsenforcer, dipen787, Dmgctrl, Don, Drakkz, dreamzdot, Drethak, DrWhite, Duhkie, eal3nd1, edwinvgs, edwoolley, enrique15877, errorfree, evasiv3, fekke, fl1x, FloobyDooby, freakzilla317, frogger79, Geimerys, geneu88, GeremiTM, gingerbabydoll, GongasHeat, Gordma, Gr0ge0, gr3nka, grakev2348294, gth733r, hakanaxu, Helsvinir, higashidani, hightower, ibsneekaboo, idontcare, ijsleu, ilsa1939, Immewnity, jacobinajanks, Jazzur, Jnic290, joezeph, jotapts, julianobsi, ka11, kakus666, kazefaze, kecskesadam, kellica, kiddo3301, klices, konfuzu, kub4rm4n, Lawliet016, leozin993, lilweew, lodwallo, londolo, LordRyborg, LordYazz, lotharam, Lout1948, luiz, manuelpeh, masky007, matheus22600, maxespencer, Messerwurm, messycan, Metatronn, Metosz, micados, Mikirex, mivitec, mopio, Moslake, MrBrego, MrGreen030, MrKudden, Muthiel, mystere8618, narki, NeKonGrio, NerdyTimes, nextrin, nicollassantos, nikos2021, Ninaveve, nonloser1995, numbel, Nyaification, padfoot, paganmomma70, painkill10, PaulioG, petyike11, pler, preylor, Prohormon, psa90, pugglypiff, r3zk, Rando123, rawrapp, raymond13004, rayzimbr, Reloecc, revsoldest, Riddok, rinconvaldivia, rmichnik, robinwaerts, RusticCowboy7, Ryoog, Ryuu, sal101, salemov, selomelo7, shadowskull28, Shaxey, sidorlord, Skiera, skincreeper, skrzypi, snide, Sonick, Splatlack, Spotty, sundbom93, Surfy_D, Tarkinug, Tauglorin, Tex1966, TheBeeMan, Tillec, tiozaum, titotof, tonkepen, tooleyinhd, Topper1703, TotalCool, toxotis, Twenkye, twirler, TwoDragons, Tycandus, unpi, Vanetrik, vas99, viggo123, viniciussk888, vinoh, ViserysIII, vitorcariri1, vmosquito, waaxer, waras, worthfivecents, xaouf, xkamor, yamanama, yoitsme23, yorsh86, zaibat, zerocool4949, Zetita, _kosha_79
I've hit level 65 recently and have noticed my leveling speed drop really fast, I knew this would happen but I'm just looking for ways to become a little more efficient with questing. Right now I'm zipping all over the place without much idea on what to do first. Would this ruin the gaming experience though? (I'm still planning on reading all the quests for story). Or is there any alternatives with a lower price tag?. Also is Zygor guides actually any good? And lastly, (sorry for all the questions) is using it going against WoW rules?
I dont know why i havent posted this earlier but i have been using Zygor for more then 2 years now and i simply love it! Worth every penny i paid for it. Speeds up leveling process and makes it pain free. And when your max level fun is not over and Zygor will help you every step of the way whether its Reputation grind, daily quests or achievements its brilliant.
A few years ago a wow promotion came out that gave you a FoS for leveling a character from 1 to 20. So i started leveling a Horde rogue since i'd never played Horde (and i've played since vanilla), and the fun I had experiencing the "other" side was super fun and nice and I actually saw a lot of cool stuff and actually sorta-kinda got that old "vanilla" feel of exploring things for the first time.
A stable for any healer. While not every healer uses this, those that do swear by it. It allows you to set spell combinations so that every ability you use is at its optimal effect. Healers have a large range of buffs and healing abilities, and Healbot lets you use the best ones you need when you need to. It's a great organizing tool for any healer.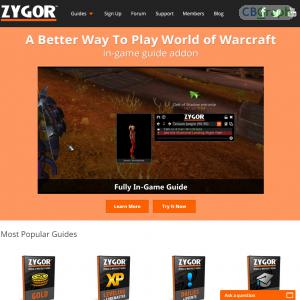 On March 23, 2018, Zygor Guides announced that they would end support for their ESO guide. Later, via answers given on the forums, they confirmed they would not add a leveling guide for Summerset. Their guide is Public Domain with Zygor's blessing for the community to create guides. So I took it upon myself to create a Summerset guide for the ESO community.
  • AeroVux, ahmedben, anduinlotharz, araknis, Baldurianus, biz6073, blardiarg, blueakamah64, boomstorm, chocosauce69, david1121k, DeathMonster, delgern, demi316, djcosmic2, dodolaum, dragorixvlad, exilirem, farik, Fobin, ghera, Gomias, greymouser67, guicyber, helix06, Homerrox, kecskesadam, Lesath666, liba123, longinart, Loryth, Lunitun, Lynarg, malawie, manovi, marcosprvcom, maskk, Maxranviir, melvus, Mengar, misiek1210, Muthiel, Naughtnes, NeoTeCa, noxmonk, NytemareRulez, oBarba, patou247, Pentragon, pipicar, PirateRabbids, prime, PrincessAv, Quastin, rafaelccc, Rokkalion, senwodota, SithiousCZ, sivribeyin, Skyhan, SkyKingVik, smose, Starby, sugartwig, Tiranzoide, venkat3056, versalies, walmorn, webprinz, xenir, zacstrix, zegro, zeininha, Zoo380, zslbd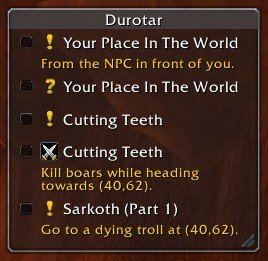 If any auctions are found the item will be loaded into the Buying Panel and made ready for purchase. Based on the type of item (deal, ingredient, manually added) the buying area will display its info differently. Generally though, the next buyout line shows the next auction that will be bought if you click the Buy button, the amount of items you've purchased so far/amount of items you set to purchase, and the max amount you're you set to pay. Historical data is also shown to help analyze pricing.