What am I supposed to do now? Is there a way to get the curse client working again? I've googled it but haven't found any useful results. Do I have to uninstall & re-install it from scratch? Has the Curse client been taken permanently offline, meaning that it's no longer viable software? Do I have to install a Twitch client and manage my WoW addons from there? If so, do I have to re-install all my addons from scratch, or will they somehow carry over from Curse to Twitch?
Want to save on your next order from Zygor Guides? Here are a few hot tips: first, check Groupon Coupons for the latest deals! Then, while you're shopping with Zygor Guides, sign up for emails if you can. This is an easy way to get alerts about promotions without having to hunt them down. And lastly, don't forget to check the sale and clearance sections. Sort items by price from low to high to find the best bargains!
WeakAuras 2 can be pretty complex and daunting for some players, but it's another great organizational tool. It reorganizes buffs and status screens in a customizable way, so you can view them how you want to. It is a bit difficult and confusing to start these customizations, but thankfully there are templates that already exist for most of the basic customization options.
If you'd like to search for deals or buy items not specifically mentioned in our guides you can do so using the Add Item feature. To do so, open the Buy Tab and click the "Add Item" button to activate the search mode. Type the full name of the item in the input field and click Search. You can define custom parameters such as the max price you're looking to pay and the amount total you wish to buy. When you find the item you're after in the search results click the left icon to add it to the Shopping List.
Ragefire Chasm- won't be able to enter it till level 15 I believe. If this is your first horde toon though I'd honestly recommend leveling with the quest and without heirlooms or a guide. For me personally I've never gotten attached to a character who I spammed dungeons with and normally I quit them around 60 because I can't be bothered with the toon anymore. Can only kill so many loot piñatas before I get sick of it.
Level your hero. You need to start leveling him from the moment you have 2-3 units. This isn't necessary. If you have KotG, DH, BM, FS, or AM you don't even have to wait for units. However, with the help of units, your hero can very easily overcome creeps. Among players there is a certain understanding – creeping. Creeping is the destruction of neutral units in order to gain experience. If you kill a creep you earn gold. A gold number and a plus sign will appear on the screen. Sometimes, you need to kill them in order to earn more gold for building purposes.
In order for our addon and it's community to thrive, we need people to visit our website, WoW-Pro.com. We provide a trial version here on Curse, but if you want our full addon you'll need to download it from our website, wow-pro.com. The addon and it's guides are still 100% FREE, you just need to download it there instead of here to get the full version.
TSM v4.6.3 has been released! If you are running the TSM Desktop Application (and have TSM4 installed), you will be automatically updated momentarily. Otherwise, you can download directly from our site here: https://www.tradeskillmaster.com/install (or wait for it to show on CurseForge/Twitch – which may take a few hours). Changes * Added a new "baseitem" keyword which can be used as a price source paramater in custom prices (i.e. "dbmarket(baseitem)") * Made some optimizations to group-based Shopping scans to not scan items with invalid max prices * When posting via Shopping, you can now easily change the variation of the item being posted * Linking an item into shopping will now prompt you to sell that variant by default when posting * Multiline edit boxes will now scroll with the cursor to make it easier to edit large strings * Fixed a bunch of issues with relationships across operation settings * Fixed disenchanting rates for scaled items * Fixed an issue where WoW would freeze while using various TSM UIs * Fixed various issues with using the Banking UI to move items in and out of the guild bank * Fixed a bug with importing while "Moved already grouped items" was disabled * Fixed a bug where importing a list of items was creating a new "Imported Items" group * Fixed a few issues caused by the recently-mapped global prices * Fixed a minor typo in the tooltip settings UI Known Issues http://support.tradeskillmaster.com/display/KB/TSM4+Currently+Known+Issues read more 

Please note the case (upper-case vs. lower-case letters) of the names of your folder and files: While Windows is insensitive to case for folder and file names, the case may be important on a Mac. Also, inside the game itself, World of Warcraft is sensitive to the case for the names of its variables and filenames. Keep the case the same to avoid problems.
Both Zygor and Dugi guides are very in-depth in-game addons and they are very straightforward, yet extremely efficient to use with step-by-step instructions. The guides are being constantly updated to keep leveling and all the other guides at the most optimal rate, so you can use them for the latest Battle for Azeroth expansion! Zygor and Dugi guides are quite similar to each other, the only major difference being the GUI and a few features. Let's have a closer look at the GUI differences.
On March 23, 2018, Zygor Guides announced that they would end support for their ESO guide. Later, via answers given on the forums, they confirmed they would not add a leveling guide for Summerset. Their guide is Public Domain with Zygor's blessing for the community to create guides. So I took it upon myself to create a Summerset guide for the ESO community.
Because it's so much effort to click a button and go to a website? If you don't want to do that, then don't check out their addons. It clearly states in the title that it's from wow-pro. Just avoid them. I wouldn't have thought to go to their website to get an addon because I mostly just search on this site. So I'm glad that they posted even a partial addon and informed me that they have many more on their site. So, no, I won't support your moody, lazy demands of all or nothing. The purpose of addons is to make gameplay easier and more enjoyable. If their willing to invest their time into making amazing addons for the wow community, then you shouldn't bash them for advertising their site. Like Jason said, " If they do gain something from vists, they deserve it."
  • acheos, acid, Addam, adss, aeitschbi, Aksu94, Alexxsander25, almigimenes, Anatsuki, andrej.adamik, andrew120910, Aniyadrra, Apu, ara, asdanonymous, asg092, Atics, baalzebuv, badboi, Bluespide, bobthegr8, bombguy187, buraja, c4risim, cedrickgagne, cedroa, CIIC, cloverklee, contacttom, cortez001, cresas, crewel, Cruucy, CypherShot, davidarius, Decones, dedesilvaeq, Demon42, DerVani, Devilsenforcer, dipen787, Dmgctrl, Don, Drakkz, dreamzdot, Drethak, DrWhite, Duhkie, eal3nd1, edwinvgs, edwoolley, enrique15877, errorfree, evasiv3, fekke, fl1x, FloobyDooby, freakzilla317, frogger79, Geimerys, geneu88, GeremiTM, gingerbabydoll, GongasHeat, Gordma, Gr0ge0, gr3nka, grakev2348294, gth733r, hakanaxu, Helsvinir, higashidani, hightower, ibsneekaboo, idontcare, ijsleu, ilsa1939, Immewnity, jacobinajanks, Jazzur, Jnic290, joezeph, jotapts, julianobsi, ka11, kakus666, kazefaze, kecskesadam, kellica, kiddo3301, klices, konfuzu, kub4rm4n, Lawliet016, leozin993, lilweew, lodwallo, londolo, LordRyborg, LordYazz, lotharam, Lout1948, luiz, manuelpeh, masky007, matheus22600, maxespencer, Messerwurm, messycan, Metatronn, Metosz, micados, Mikirex, mivitec, mopio, Moslake, MrBrego, MrGreen030, MrKudden, Muthiel, mystere8618, narki, NeKonGrio, NerdyTimes, nextrin, nicollassantos, nikos2021, Ninaveve, nonloser1995, numbel, Nyaification, padfoot, paganmomma70, painkill10, PaulioG, petyike11, pler, preylor, Prohormon, psa90, pugglypiff, r3zk, Rando123, rawrapp, raymond13004, rayzimbr, Reloecc, revsoldest, Riddok, rinconvaldivia, rmichnik, robinwaerts, RusticCowboy7, Ryoog, Ryuu, sal101, salemov, selomelo7, shadowskull28, Shaxey, sidorlord, Skiera, skincreeper, skrzypi, snide, Sonick, Splatlack, Spotty, sundbom93, Surfy_D, Tarkinug, Tauglorin, Tex1966, TheBeeMan, Tillec, tiozaum, titotof, tonkepen, tooleyinhd, Topper1703, TotalCool, toxotis, Twenkye, twirler, TwoDragons, Tycandus, unpi, Vanetrik, vas99, viggo123, viniciussk888, vinoh, ViserysIII, vitorcariri1, vmosquito, waaxer, waras, worthfivecents, xaouf, xkamor, yamanama, yoitsme23, yorsh86, zaibat, zerocool4949, Zetita, _kosha_79
A stable for any healer. While not every healer uses this, those that do swear by it. It allows you to set spell combinations so that every ability you use is at its optimal effect. Healers have a large range of buffs and healing abilities, and Healbot lets you use the best ones you need when you need to. It's a great organizing tool for any healer.
What is this number? It's the user interface (UI) version for the AddOn. For instance, "80000" would correspond to WoW versions 8.0.x (where x is an arbitrary number). This number specifies which version of WoW your AddOn is compatible with; if it does not match the Blizzard UI number, your AddOn will be considered out of date, and will not be loaded unless the user checks the "Load out of date addons" checkbox before logging in.
What is this number? It's the user interface (UI) version for the AddOn. For instance, "80000" would correspond to WoW versions 8.0.x (where x is an arbitrary number). This number specifies which version of WoW your AddOn is compatible with; if it does not match the Blizzard UI number, your AddOn will be considered out of date, and will not be loaded unless the user checks the "Load out of date addons" checkbox before logging in.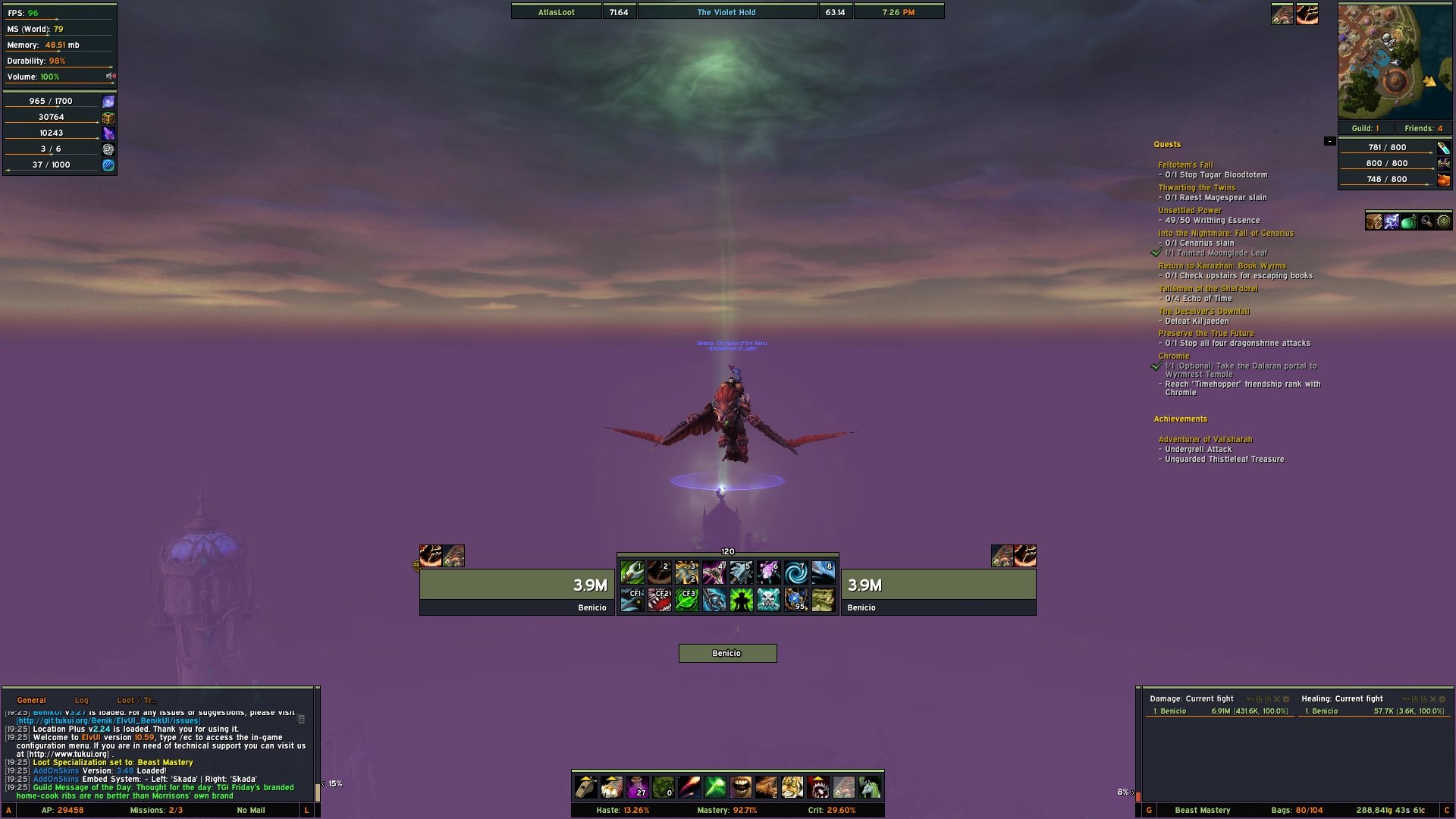 • AeroVux, ahmedben, anduinlotharz, araknis, Baldurianus, biz6073, blardiarg, blueakamah64, boomstorm, chocosauce69, david1121k, DeathMonster, delgern, demi316, djcosmic2, dodolaum, dragorixvlad, exilirem, farik, Fobin, ghera, Gomias, greymouser67, guicyber, helix06, Homerrox, kecskesadam, Lesath666, liba123, longinart, Loryth, Lunitun, Lynarg, malawie, manovi, marcosprvcom, maskk, Maxranviir, melvus, Mengar, misiek1210, Muthiel, Naughtnes, NeoTeCa, noxmonk, NytemareRulez, oBarba, patou247, Pentragon, pipicar, PirateRabbids, prime, PrincessAv, Quastin, rafaelccc, Rokkalion, senwodota, SithiousCZ, sivribeyin, Skyhan, SkyKingVik, smose, Starby, sugartwig, Tiranzoide, venkat3056, versalies, walmorn, webprinz, xenir, zacstrix, zegro, zeininha, Zoo380, zslbd
Since the latest update, my map display no longer shows where I have been. If I turn on a mini-map add-on in addition to Zygor, it will show up just fine on the mini-map yet not on the full size map. Otherwise, with only Zygor or with Zygor + other add-ons, it will only show wayshrines as having been discovered. Everything works fine without Zygor. I'd like to keep Zygor if possible but I am clueless about how to fix this issue. Anyone have any ideas?
Talk to NPC – A "talk to" line means you need to speak with a non-playable character (or NPC) in order to perform the required goals of the step. A 3D render of the NPC in question will show up in the Model Viewer if you have it enabled for easy finding. Clicking on the name of the NPC with the guide viewer will auto-target that NPC if they are in range.
There are times when you will be fighting things a couple of levels higher than your character. This is easy enough for some, but others might find that they need to be a bit more careful. If you let yourself get a couple of levels ahead of the guide then this ceases to be an issue. If you look through the configuration options you'll see a place to set your difficulty rating.
It's easy for the new player to follow and efficient enough for the experienced player to want to use it. That's a tough act, but John pulls it off nicely and his Zygor's Guide rocks. Of course, one can argue that it makes the game too easy, but I'm not one of them. Want to make it a bit more difficult? Don't worry so much about your gear and send those heirlooms to your other alt. Heck, try it naked. 😉
So far it seems like the guides direct you to the easiest/best way to get stuff done. The waypoints they use are better than some other places because it tells you how to get to a certain place rather than saying "Go to X place" it says "Go out of the building and down the path" then once you do those things it says "Go kill X mob Y mob and Z mob until you have A items". It has given some pointers too for an area it was like "If you kill a lava thing it gives you a buff so you can walk on the lava" so it tells you to kill some lava things (JC quest in WoD)